datenschutzerklärung
Wer wir sind
Die Adresse der Website ist: https://www.catho.de. Der Betreiber ist Chris Schaumann, Kontakt.
Welche personenbezogenen Daten (wenn überhaupt) wir sammeln und warum wir sie sammeln
Grundsätzlich probieren wir so wenig Daten wie möglich zu generieren (z.B. kein Google Analytics; aber Matamo/Piwik) und zu speichern. Siehe ganz unten auf dieser Seite die wertvollen Daten Ratgeber (in Englisch).
Kontaktformulare
Was Du in das Kontaktformular reinschreibst, wird gespeichert.
Cookies
Wir selbst verwenden keine Cookies, aber WordPress & Matomo tut es…und diese:
Eingebettete Inhalte von anderen Websites
Beiträge auf dieser Website können eingebettete Inhalte beinhalten (z. B. Videos, Bilder, Beiträge etc.). Eingebettete Inhalte von anderen Websites verhalten sich exakt so, als ob der Besucher die andere Website besucht hätte.
Diese Websites können Daten über dich sammeln, Cookies benutzen, zusätzliche Tracking-Dienste von Dritten einbetten und deine Interaktion mit diesem eingebetteten Inhalt aufzeichnen, inklusive deiner Interaktion mit dem eingebetteten Inhalt, falls du ein Konto hast und auf dieser Website angemeldet bist.
Hier sind einige Beispiele gelistet, die als eingebette Inalte, Daten über dich sammeln (keine kompletter Liste!):
Matomo: Privacy Policy
Her are my Matomo Privacy Settings:
You may choose to prevent this website from aggregating and analyzing the actions you take here. Doing so will protect your privacy, but will also prevent the owner from learning from your actions and creating a better experience for you and other users.
YouTube Videos: Privacy Policy
'No Cookies' option enabled: prevents YouTube from leaving tracking cookies on your browser unless you actually play the videos.
Soundcloud Player: Privacy Policy
JetPack WordPress Management Plugin: Privacy Policy
Wie lange wir deine Daten speichern
Wir speichern keine Daten…außer Du sendest eine Email.
Wohin wir deine Daten senden
Emails könnten von einem automatisierten Dienst zur Spam-Erkennung untersucht werden.
---
Be aware
Electronic Frontier Foundation / fight the spying campaign / NSA info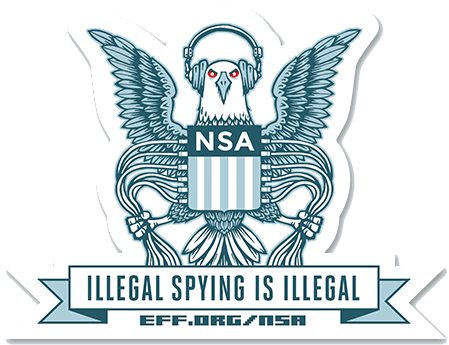 Stay safe
Surveillance Self-Defense Tips, Tools and How-tos for Safer Online Communications A Project of the Electronic Frontier Foundation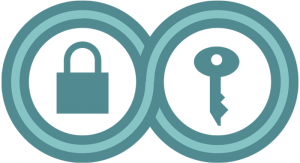 Data Detox
Tactial Tech has a great Data Detox x Youth activity book to help young people take control of their tech.
More Data & Privacy Resources:
Good night and good luck!