Harvard Business Review – What Successful Movements Have in Common
Article on 'Why some Movements succeed and others fail'.
CANVAS Books – must read!
What Structure Reveals About Strategy (Study, PDF) from Six Movement Organizations in Transition
When faced with challenges to their power, social movement organizations can revise their structure in different ways to solve different problems.

This report relied on interviews with leaders of six different movement organizations—Sunrise Movement, Color Of Change, United for Respect, ISAIAH, New York Working Families Party, and Florida's Statewide Alignment Group—and internal organization documents and quantitative data.
Future Ground Network exists to offer training and resources to emerging and experienced local grassroots groups – they offer tons of useful How-Tos and Guides.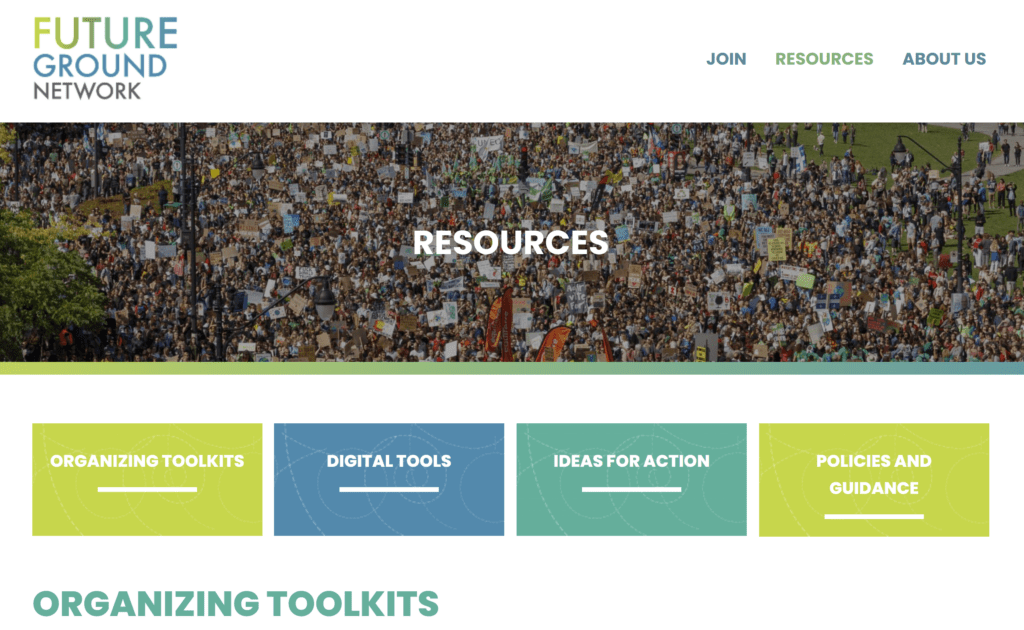 Liberating Structures has 33 more options to the big five conventional approaches – menu [DE].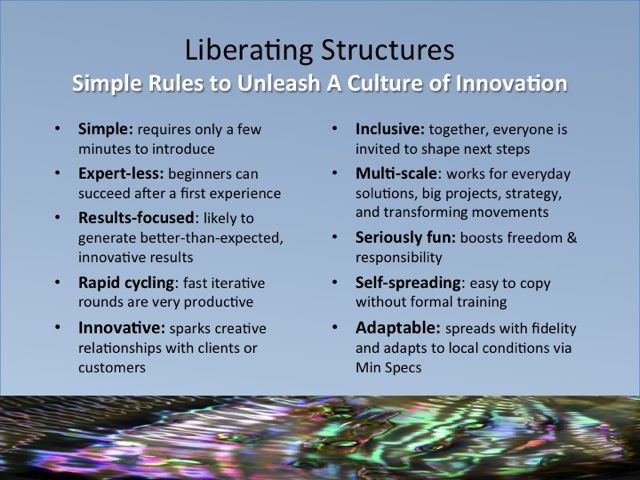 Future Matters Project helps citizens' movements by building the teams, developing the strategies, and spreading the know-how needed to win a just, free and habitable world.
Momentum is dedicated to movement building – teaching the craft of popular movements fighting for justice, giving grassroots organizers the tools to build massive, decentralized social movements that aim to shift the terrain under policymakers' feet.
Great resource to a report about measuring the impact of social movements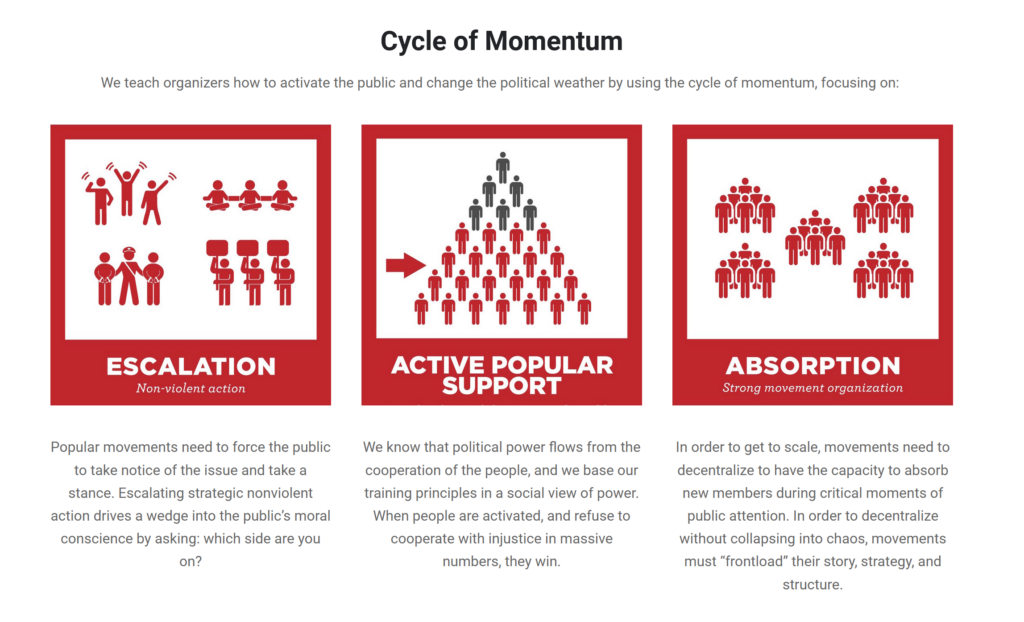 Tectonica – The Five-Part Framework for Digital Organising and How Can We Measure Organising?
A very good 'Practitioner's Guide for Measuring Movements' with Five Metrics for Assessing People Power:
Total engagement of the base month to month.
New members to the movement
Lowbar to Highbar conversion
Repeat actions
Member Absorption
Dis/Organizing Toolkit: How We Build Collectives Beyond Institutions
The Conflict Resolution Network offers a very useful Kit to resolve conflicts.