18 NGOs released a joint report showcasing 12 of the most devastating fossil fuel projects that are currently planned or under development. These expansion projects alone would use up three-quarters of the total remaining carbon budget if we are to have a 66% probability of limiting global warming to 1.5° Celsius. #FightFor1Point5
The report [PDF} exposes the banks and investors that are providing financing to the fossil fuel companies.
The dirty business of financing the fossil fuel industry
Urgewald – a German NGO focusing on Climate-destroying Finance – campaign: #BanksForFuture
BankTrack is a global network of non-governmental organizations cooperating in the field of private banks and sustainability.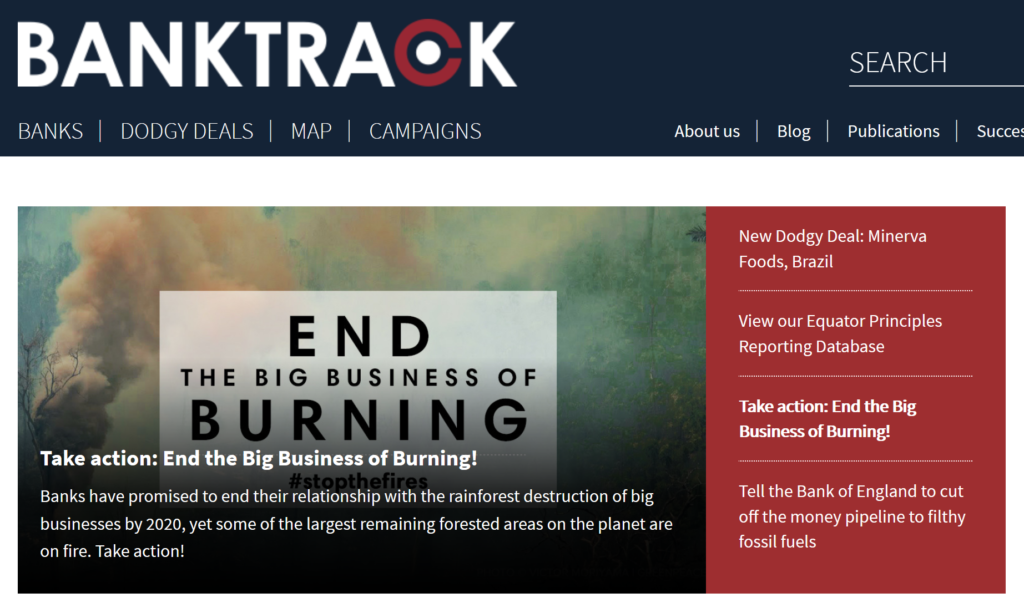 Banking on Climate – Fossil Fuel Global Finance Report 2020